The Houston Texans Franchise Will Always Be Underachievers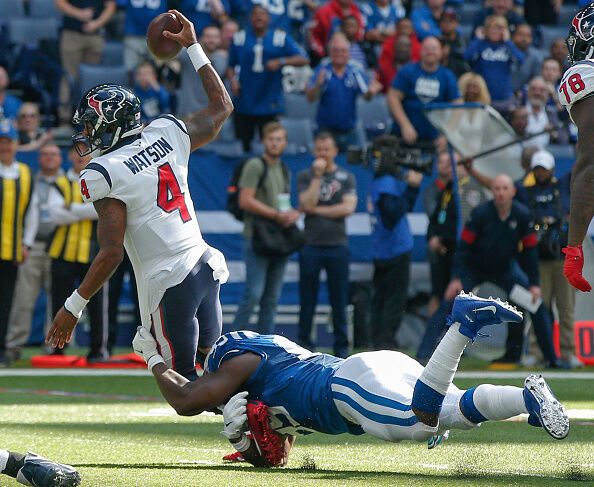 Ben Maller:

"There were several factors that make me very skeptical about Houston… I didn't have the same enthusiasm as the media elites did. Unless you have amnesia, what we saw yesterday versus the Colts is standard operation procedure under the reign of terror of Bill O'Brien. Showing flashes of brilliance and then vanishing is Texans football. If you don't believe me then you're in complete denial of reality. Deshaun Watson has now lost to Jacoby Brissett, and was outplayed by Kyle Allen and Gardner Minshew… How great is this guy??"

(Full Audio at Bottom of Page)
Listen to Ben Maller explain why he thinks the Houston Texans are an imposter after their 30-23 road loss to the Indianapolis Colts.
Maller believes the Texans are synonymous with underacierving, as the franchise has never made it out of the divisional round of the playoffs in their team's history, despite making five playoff appearances since 2011.
The Texans airballed an opportunity to take a commanding lead in the AFC South over the Colts, low-lighted by Deshaun Watson posting his second-lowest QBR of the season.
Maller is not on the Watson bandwagon. Watson has thrown for 13 touchdowns but threw 11 of those in three games, compared to two games with none, and another two with one TD and two interceptions.
Check out the audio below as Maller details why the Texans are not a real contender.

The Ben Maller Show
Want to know more about The Ben Maller Show? Get their official bio, social pages & articles on FOX Sports Radio!
Read more