Former NFL Cheerleader Says Team Mocked Her Christian Values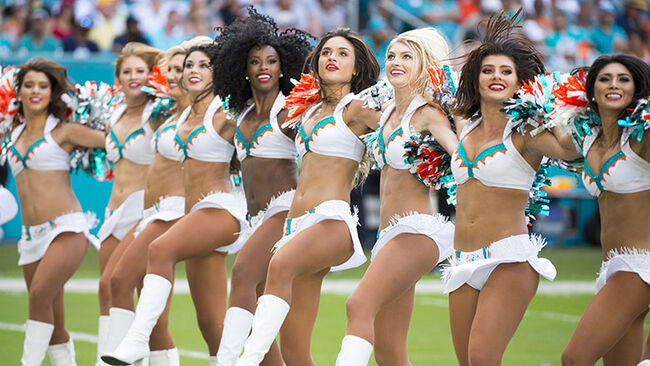 Another former NFL cheerleader is filing a complaint against her former team and the NFL. Kristan Ware was a cheerleader for three seasons with the Miami Dolphins and said the team discriminated against her for her religious beliefs and because she is a woman.
In her complaint, Ware accused the team's cheerleading director, Dorie Grogan of disciplining and ridiculing her after she posted a photo of herself being baptized on social media. She claims that Grogan, along with other coaches mocked her for being a virgin who wanted to wait until she was married to have sex.
At a 2016 rehearsal for a fashion show at which cheerleaders modeled bikinis, Ware claims, she was dressed with angel wings — something Ware believes was a poke at her virginity — and then physically grabbed and verbally harangued by Grogan as she exited the runway.
She also argued that Dolphin's players were held to a different standard, according to the Washington Post. She said the team hired a chaplain for the players and they would take a knee before and after games to pray. She said that players would routinely post about religion on social media, and those posts would be highlight by the team. But when she would make posts referencing her religion, the official accounts would ignore them and only promote her posts that did not mention God or religion.
The complaint was filed by Sara Blackwell the same attorney representing former New Orleans Saints cheerleader Bailey Davis in her discrimination case. Blackwell said the lawsuit is not about money, it is about forcing the "NFL to pay attention."
"What we all really want is for the NFL to pay attention," Blackwell told The Post. "We want them to have us over and say, 'Where are we going wrong, and how can we fix it?' As an employment lawyer, it wouldn't cost them a penny to make this a successful and wonderful program, where people could be proud and not be harassed and not be discriminated against."
Photo: Getty Images